Marion Torgany
About Me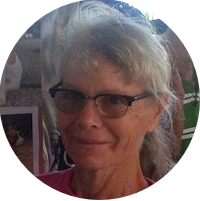 The joy of hammering and forging metal made me do that
Learn the craft of a silversmith.
My husband and I sailed around the world for 15 years.
Far from the influences of a "modern" world, nature and its beauty came very close. In this silence and tranquility I was able to refine my craft – from silversmith to artist.
Silver is the most reflective metal on our planet.
It has a noble purity. My jewelery has clear, simple lines – combined with the enamel technique Cloisonné – turns each piece into a unique piece of art.
The 999% fine silver is covered with several transparent layers of enamel – about 8 layers. Each layer is fired by itself at 1500 C in the kiln.
The melting of the transparent Enamels produces crystal clear colors of deep brilliance – traversed by fine gold or silver wires – the cloisonnés -.
The result is a valuable durable piece of art to wear as a piece of jewelry.
As a member of the International Society of Enamelists, I participate in international art exhibitions where my work is awarded prizes.